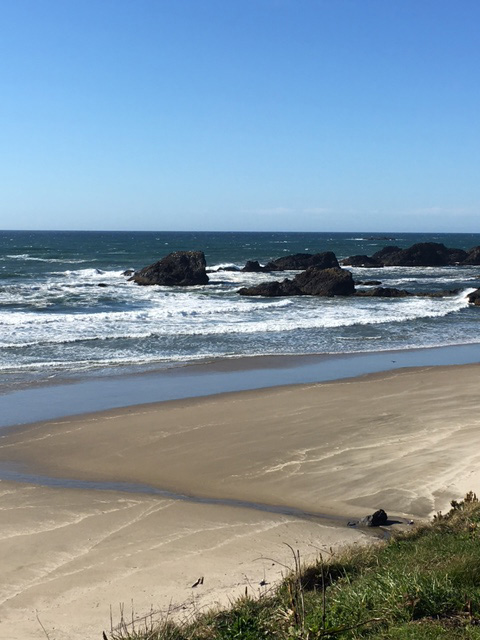 Seal Rock is an unincorporated community of 1,600 residents located midway between Newport and Waldport. Its world class rock formations and tide pools draw many visitors annually.  The tide pools are easily accessed at low tide via Seal Rock State Recreation Site and are a delight to the eye as all sorts of marine creatures may be observed up close.  The rock formations including Elephant Rock and the lower Seal Rocks are home to seals, sea lions and sea birds of every description depending on the season.
On the Northern edge of Seal Rock is Ona Beach – Brian Booth State Park.  Beaver Creek flows through the park as it enters the Pacific and is home to a myriad of sea birds, bald eagles and marine mammals. Beaver Creek is a favorite place to kayak, bird and otter watch.
The area surrounding Seal Rock has become home to a wide range of residents both full time and part time as well as the home of the Windermere Real Estate Gallery, the only partnership of art gallery and real estate brokerage in Oregon.
Historical Insights:
This community has a rich history. Seal Illahe is a Chinook Indian term which translates to Seal Home in English. The area was first inhabited by the Alsi tribe who were believed to have occupied the Central Oregon Coast 8,000 years ago as part of the great migration across the land bridge from Asia prior to the last Ice Age.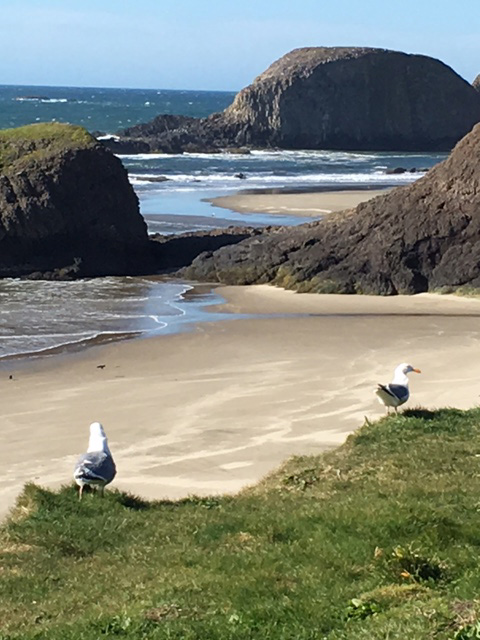 The first involvement of white settlers started in the late 1870's when developers hoped to benefit by a railroad expected to be built between Corvallis and Newport. In anticipation of the future railroad the Brasfield family hired a survey of the area and platted several acres of home sites which remain to this day as officially designated lots in the Seal Rock Resort subdivision and Brasfield Addition. The Brasfields went so far as to develop a resort hotel which is no longer standing but did serve "summer people" who made the somewhat arduous journey from the Willamette Valley to Seal Rock. Roads were primitive at best until the 1930's — and bridges were none existent. After a trip by train, boat and wagon visitors arrived at what must have been a paradise. Farmers from the Beaver Creek area brought fresh produce by mule drawn wagon to sell to the "summer people".
In the late 1880's the first post office was established in Seal Rock and continues to operate to this day — in its modern form. At about the same time, the Seal Rock Store was opened and today is considered to be the oldest continuously operated grocery in Oregon.